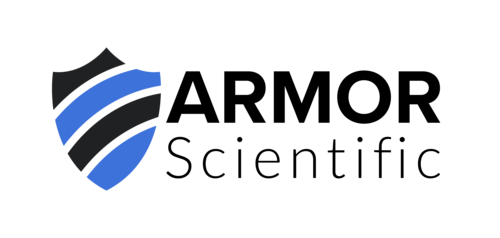 Armor Scientific, a leader in cyber-security identity and access management, 

is accepting new investors through a friends and family offering. Join the upcoming investor invitational to learn how you can play a pivotal role in the company that's defining the

 
I

dentity

o

f

E

verything.
Contact us if you would like information on the next 

invite only

webinar for individual investors.
After 5 years of stealth development, Armor emerges with a number of customers in private and public sectors. It's time to close the books and focus on our customers.  We are quickly approaching the close of our financing round and this will be the last chance to invest.  Please reach out if you would like to hear from Armor's leaders and partners, view our results, and see first-hand what we're doing, where we're going, and how you can get i

n to win. 

Our leaders collectively have over 135 years of experience in cybersecurity.  
Don't miss this opportunity to invest in Armor Scientific, to receive an annual dividend each year, and play an important role in the cybersecurity revolution.

 We would be honored to have you join as an investor. 
​​​​​​​
A

BOUT
Armor Scientific is a cyber-security company delivering a hybrid identity and access management platform. 
The modern cyber landscape demands that any connected thing is uniquely identified with technology that looks beyond basic user identification capabilities.  Truly secure cyber identity security requires a hybrid solution that seamlessly unifies basic user identities with the user's multiple device identities.  Armor Scientific's identity and access management platform brings this hybrid solution into focus using unique user biometric data and blockchain to aggregate our physical and digital lives, removing the barriers to authorized access without sacrificing security.  Armor Scientific's technology is years ahead of the competition.  Its wireless bio-metric token removes the friction of authorized access, increasing efficiencies, improving employee productivity and building cyber-security that meets the demands of the modern world.  The Internet of Things permeates each facet of our physical and digital lives, and with it comes increased cyber-security risk.  Armor Scientific is deleting the risk, building the trust, and defining the
I
dentity
o
f
E

verything.

© 2020. Armor Scientific Holdings Inc., All Rights Reserved.