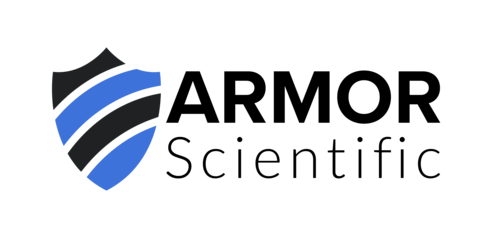 Sign up for announcements and updates from 
the company that is 
defining
 the 
I

dentity

o

f

E

verything.  
Thank you for registering to attend the Armor Scientific Investor Invitational. Details on how to connect to the webinar provided here: Join Zoom Meetinghttps://zoom.us/j/7200212386 Meeting ID: 720 021 2386You will also receive a Zoom webinar confirmation with the above information shortly. If you need assistance, please contact Jerome Tobin, VP of Sales, at 408.656.0991. We look forward to connecting soon.
ABOUT
Armor Scientific is a cyber-security company delivering a hybrid identity and access management platform. The modern cyber landscape demands that any connected thing is uniquely identified with technology that looks beyond basic user identification capabilities.  Truly secure cyber identity security requires a hybrid solution that seamlessly unifies basic user identities with the user's multiple device identities.  Armor Scientific's identity and access management platform brings this hybrid solution into focus using unique user biometric data and blockchain to aggregate our physical and digital lives, removing the barriers to authorized access without sacrificing security.  Armor Scientific's technology is years ahead of the competition.  Its wireless bio-metric token removes the friction of authorized access, increasing efficiencies, improving employee productivity and building cyber-security that meets the demands of the modern world.  The Internet of Things permeates each facet of our physical and digital lives, and with it comes increased cyber-security risk.  Armor Scientific is deleting the risk, building the trust, and defining the Identity of Everything. 

© 2020. Armor Scientific Holdings Inc., All Rights Reserved.